FIRE DRAGONFLY - Balanced and durable Cinema/ Long Range Drone Frame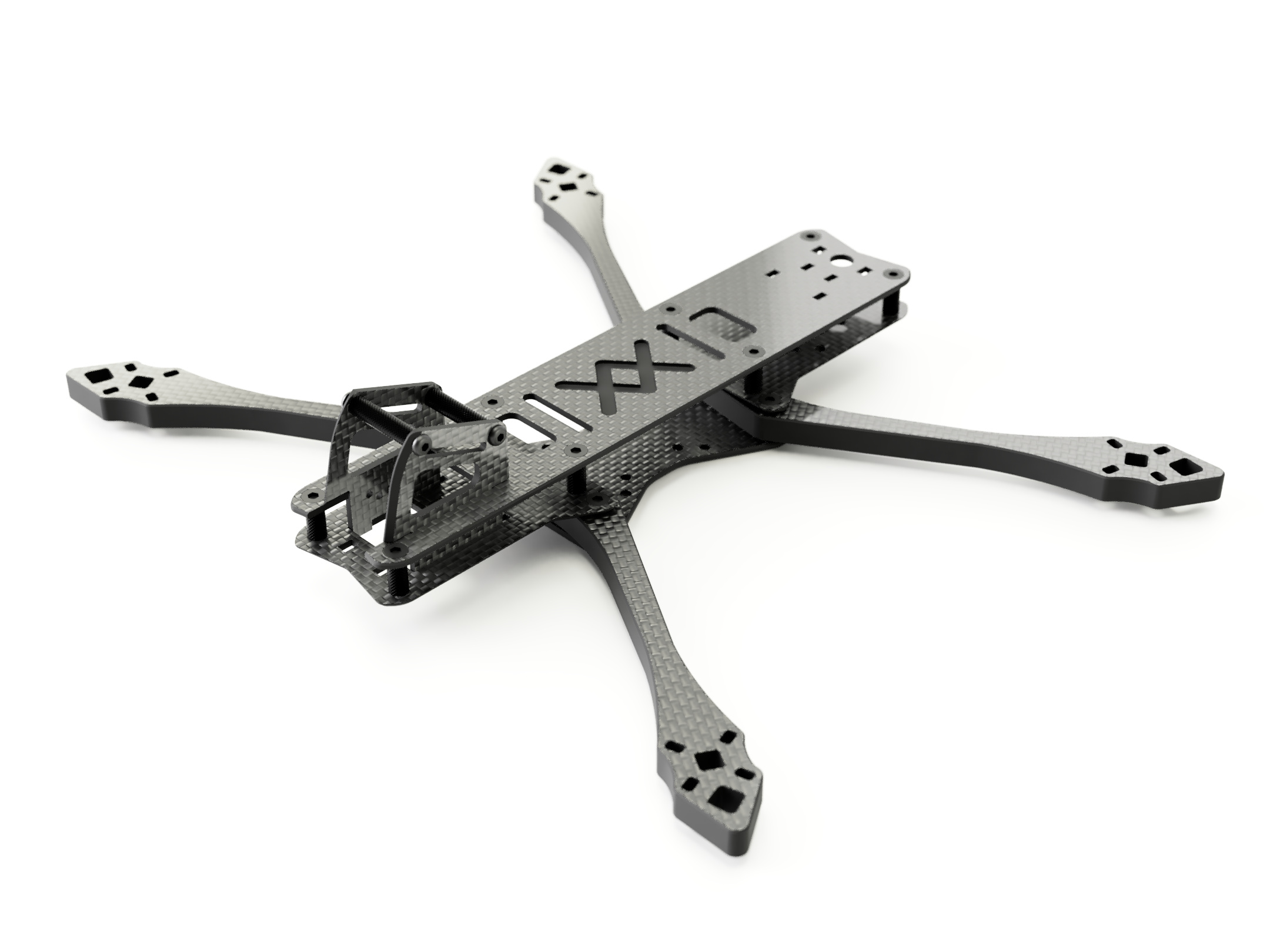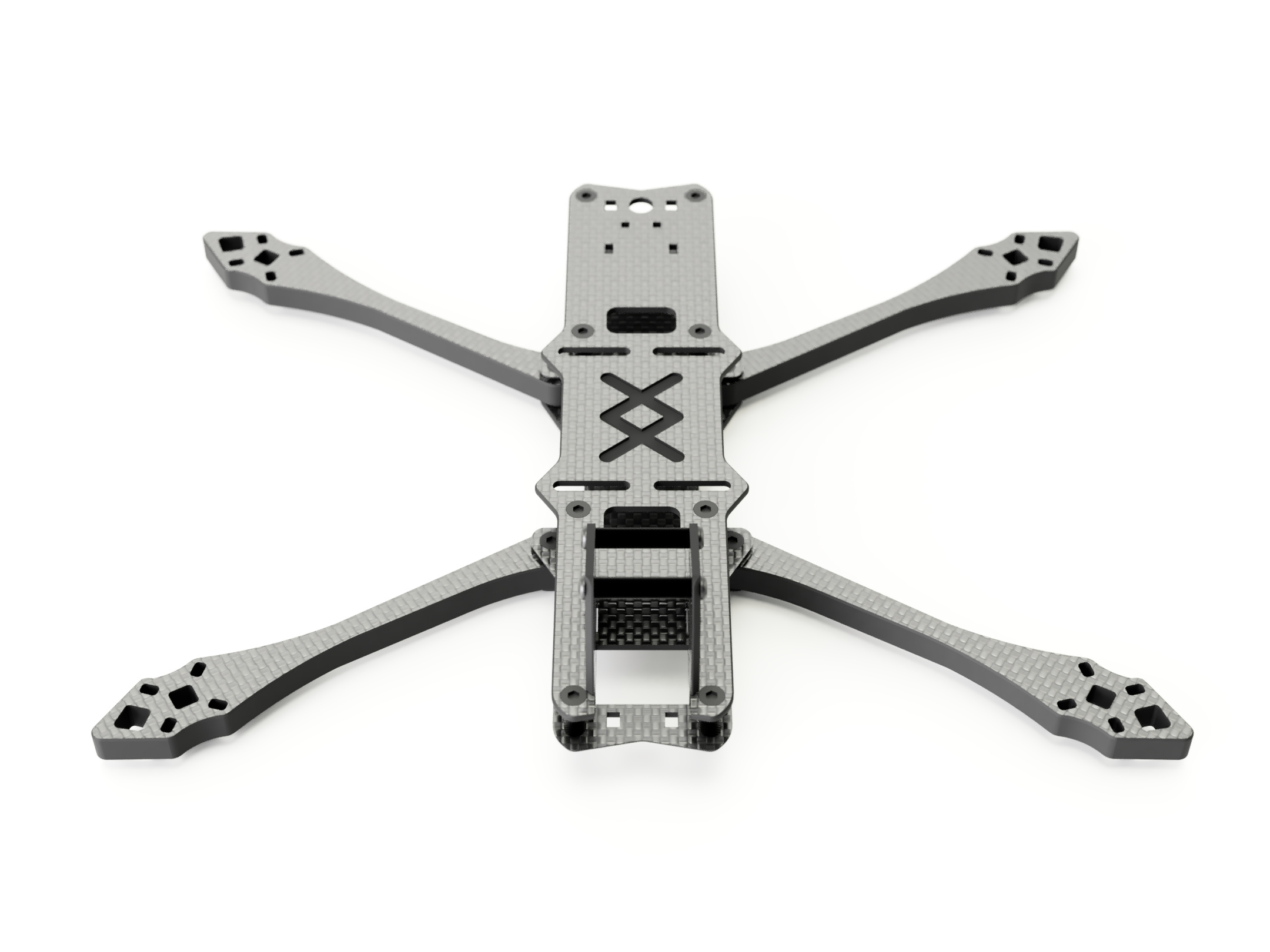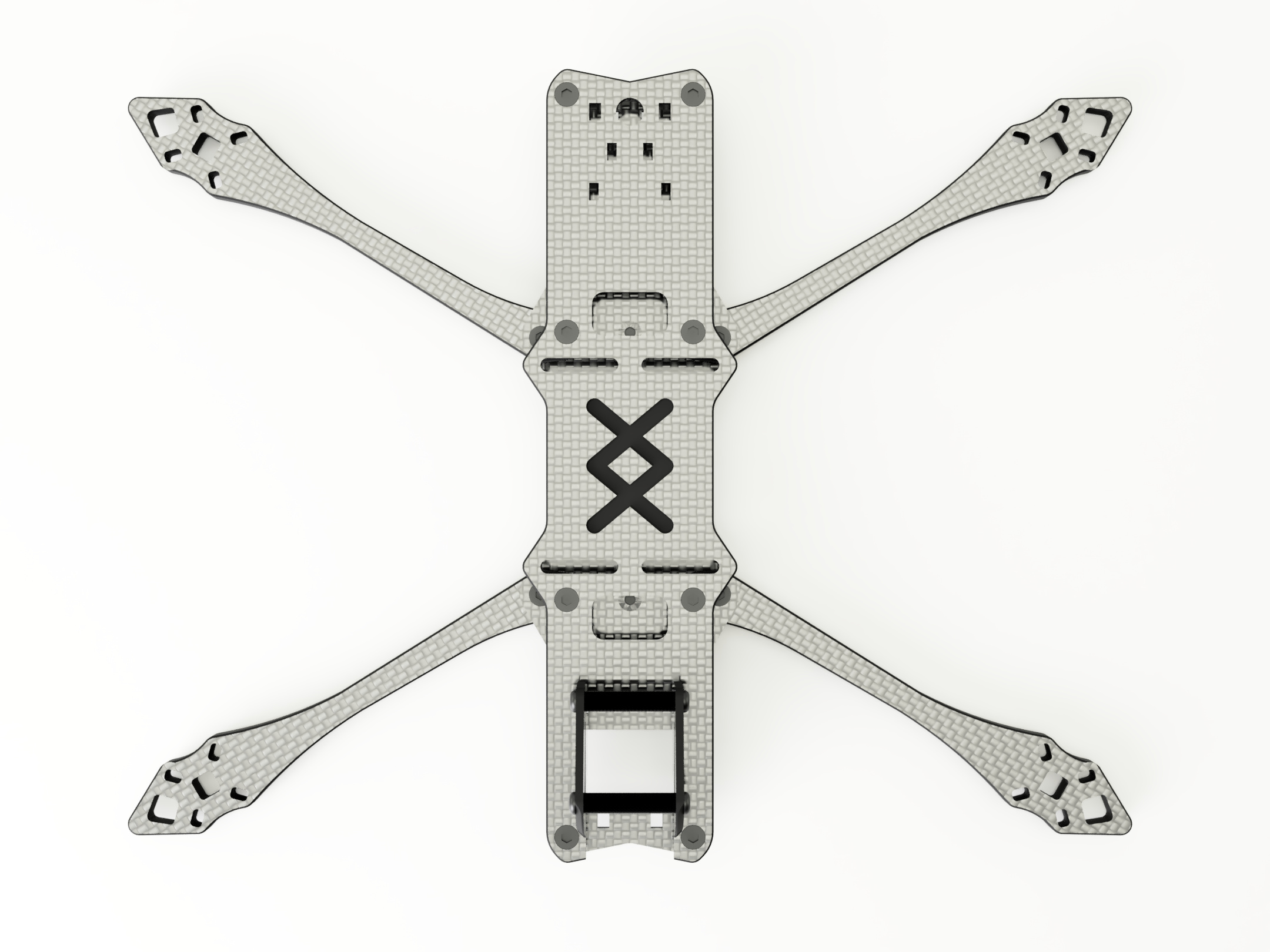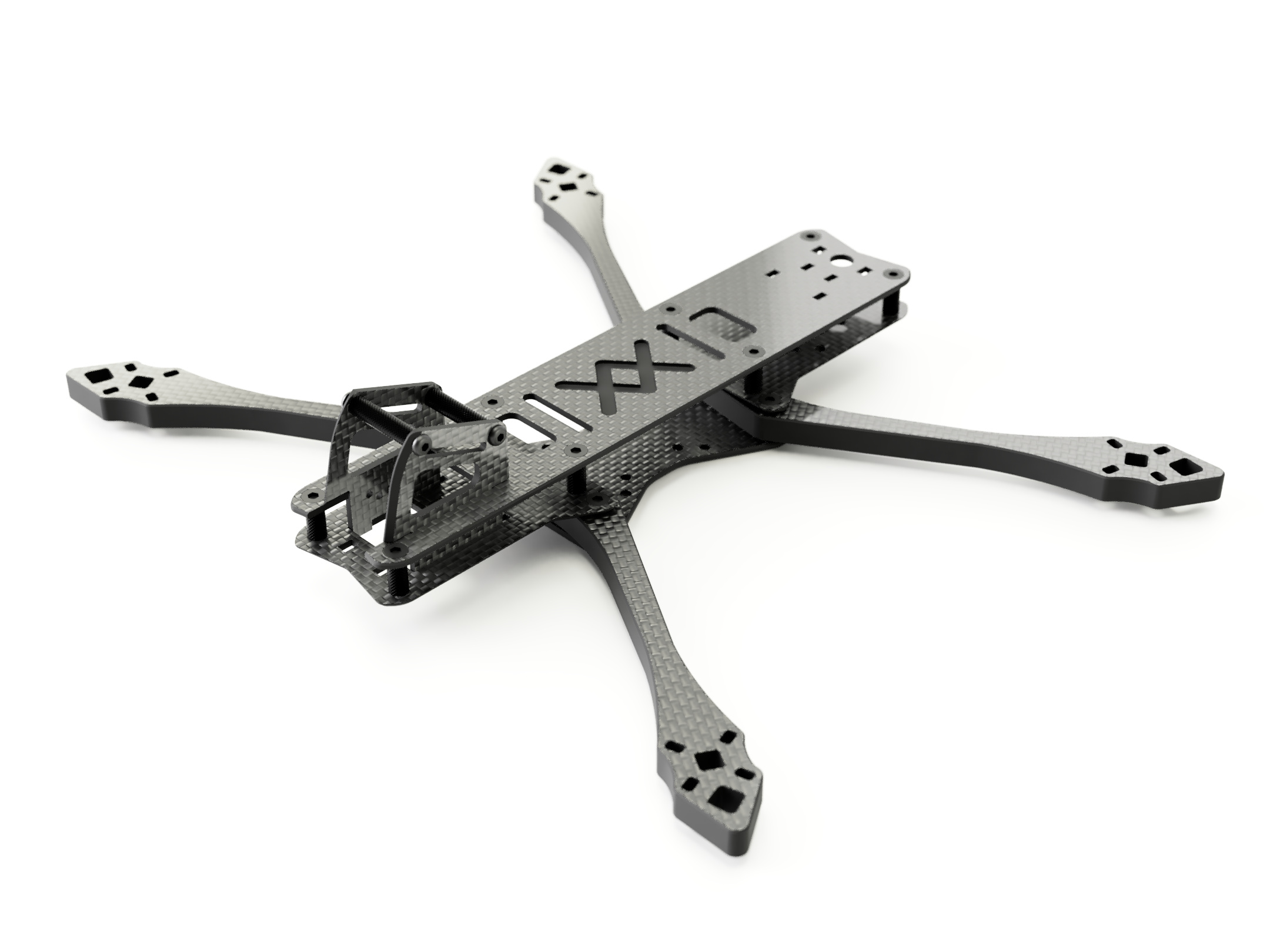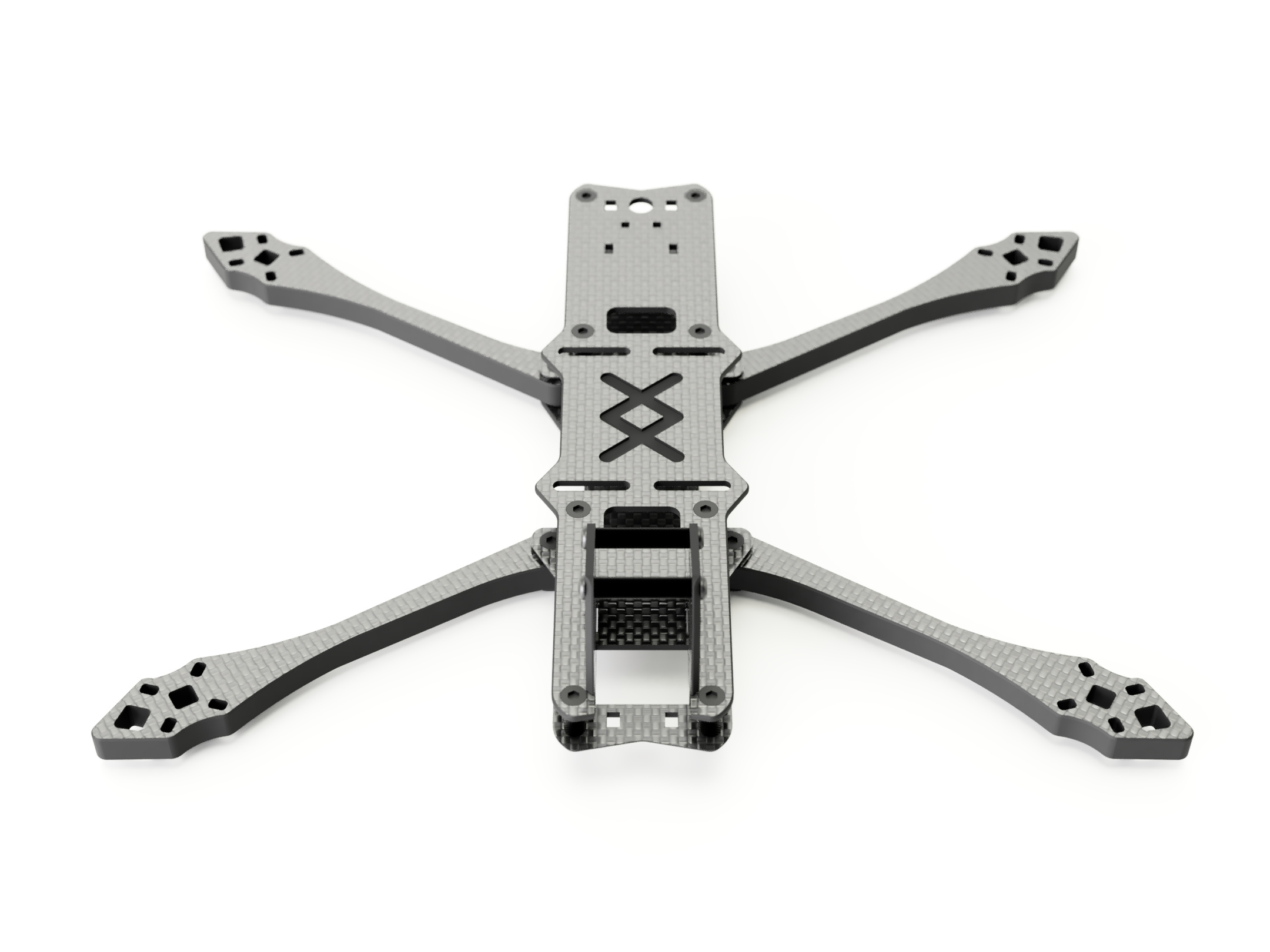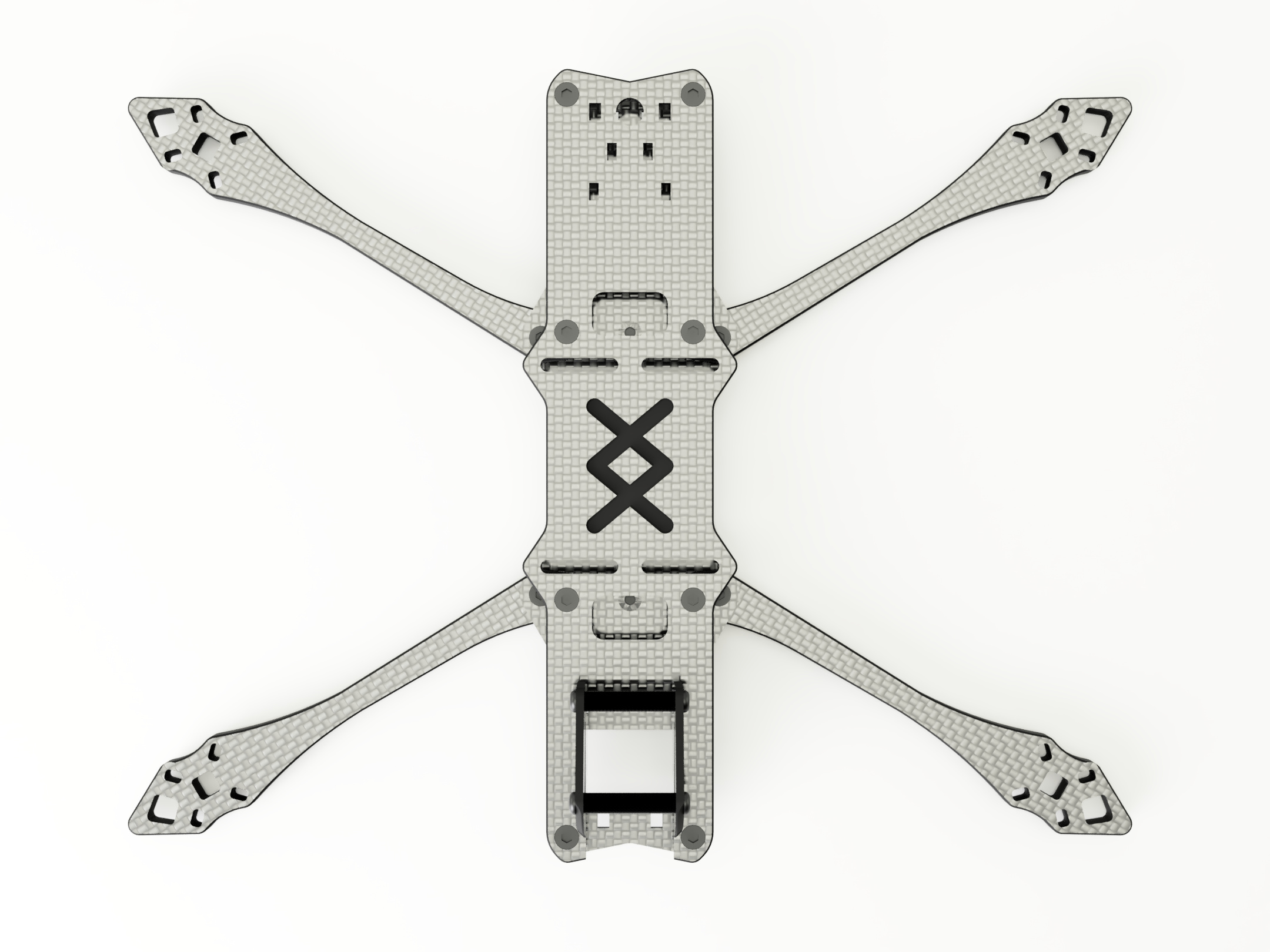 FIRE DRAGONFLY - Balanced and durable Cinema/ Long Range Drone Frame
KEY FEATURES:
8 mm thick 3k Plain/ UD CF composite Hybrid arms

Two options for battery positioning - regular and "toilet tank"

Battery double strapping

No props in view for low HD cam angles

Low body profile, low CG

Two stacks - in center and in back of the frame

arms interlocking anti-wobbling feature
Main specifications and features:
Squashed X type frame

238/ 248/ 258 mm MTM (5/ 6/ 7 inch version)

130/ 140/150 grams weight including hardware (5/ 6/ 7 inch version)

20 mm high stack, 10 mm high rest of the body

30.5x30.5 and 20x20 stack mounting options

5.2, 6.2, 7.2 inch props

Mini sized cams

up to 60 deg. rotation angle of camera
Description:
FIRE DRAGONFLY drone frame is made for those who is looking for relaxed and flowing HD footage. Extremely low profile of the main body creates unique streamlined outer look and lowers CG for accurate control. This frame is a pure gemstone for drone frames collectors.
Long body layout eliminates "props in view" issue even at low camera angles.
Bottom plate has place for main stack with 20 and 30.5 mm holes layout. Additionally in the back is arranged secondary 20x20 stack and 30.5 half stack, both can be used for fixation of VTX plate or GPS module.
Battery on top of the frame can be installed in regular or in perpendicular position, as "toilet tank".
Arms are interlocking and fixed with 5 screws per pair. That solution is keeping them firm together and eliminates any wobbling.
Camera mounting plates are positioned more to the front of the frame. That gives a lot of free space on the top for positioning of big, fat 6S batteries. The battery can be double hooked for more confident hold.
All plates and arms have chamfered edge, they are nice to touch and safe for wires.
Top and bottom plates are mounted with countersunk screws. That makes surface flat and allows easy and unobstructed mounting of battery.
Camera holding plates are with holes for universal adjustable HD cam protection pod, specially designed for use on most of CrissCrossFPV frames.
Top materials used only, see details below.
Happy flying!!!
Main package:
4x 8 mm thick arm made from Toray T700 3k Plain Full Woven CF sheet with high gloss finishing

1x 2 mm thick top plate made from Toray T700 3k Plan/ UD CF sheet with high gloss finishing

2x 2 mm thick middle plate made from Toray T700 3k Plan/ UD CF sheet with high gloss finishing

2x 2 mm thick camera plate made from Toray T700 3k Plan/ UD CF sheet with high gloss finishing

1x 3 mm thick bottom plate made from Toray T700 3k Plan/ UD CF sheet with high gloss finishing

4x 10 mm long 7075 T6 Aluminium standoff

1x set of steel hardware
BONUS ACCESSORIES INCLUDED:
2x 20x220mm Polyester battery straps with non-slip silicone layer

1x low ESR Rubycon 35V 1500uF capacitor

1x set of anti-damping o-rings with long nylon screws for stack

1x set of Carbon steel motor screws
Recommended FPV drone building parts:
22xx/ 23xx/ 24xx sized motors

FuriousFPV Racepit 30.5x30.5 Flight Controller

Aikon AK32 4-in-1 55A 6S 30.5x30.5 4in1 ESC

Foxeer Mini Falcor 1200TVL

TBS Unify EVO

TBS Crossfire Nano Rx